WHY TO STUDY MBBS IN USA (CARIBBEAN)?
Same system as the USA: The Caribbean countries follow the US model of medical education, offers the same level of medical education as the USA which comprises ultra modern machinery and teaching methods.
USLME preparation: After the completion of the MD, students need to clear USMLE (United States Medical Licensing Examination). AIM-U course includes the preparation of USMLE in the syllabus, the only university which facilitates exam preparation.
Low cost education: Saint Lucia currency is almost half of the American currency offers you low cost education, yet equivalent recognition of the degree as USA MBBS degree. It means, in low cost you can Study MBBS with the same curriculum which USA offers.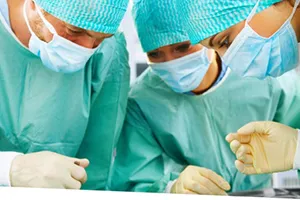 Easy to get admission: If we look at the ratio of application that students send to Study MBBS in USA and the number of applications that USA accepts is very low. It is almost 3%!! In Saint Lucia it is easy to get an admission, if you fit in the criteria. Moreover, the criteria of the Saint Lucia AIM-U are very liberal compared to USA.
Practice wherever you want: AIM-U graduates can practice at the same place or they can practice anywhere in the world without any hurdles. They can practice in USA, CANADA, UK, India wherever they want.
NOTE : To get an admission in USA, you need to clear IELTS or TOEFL.